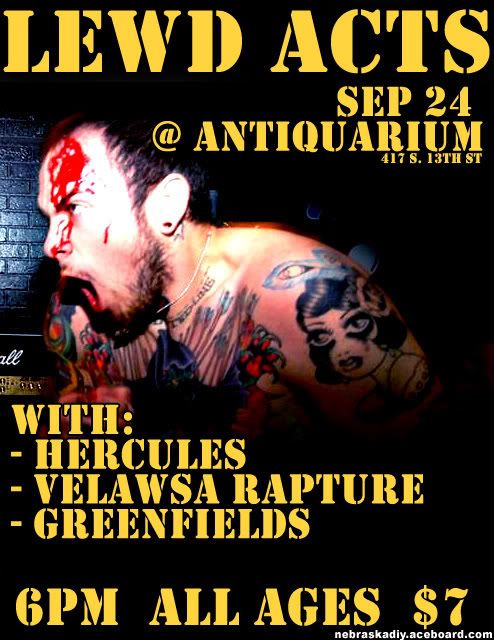 Wednesday, September 24th
@ Antiquarium (417 S 13th ST Omaha, NE)
6pm All Ages $7
- LEWD ACTS
*Sweet punk rock music from A Whales Vagina, California. Played here in July and it was a sweet time!
- HERCULES
*Literally drunk homeless losers playing some new songs by then maybe but probably not. Laziest band in hardcore!
- VELAWSA RAPTURE
*New band from Lincoln! Members of Billy Knuckles! Automatically awesome.
- GREENFIELDS
* 3 of the coolest dudes around. They like to get high and play pop punk. Gabe is the creepy old dude in this band.